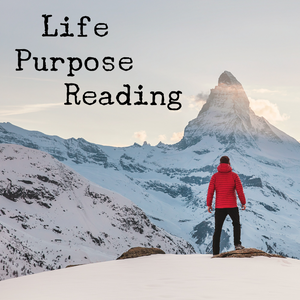 Life Purpose
Regular price $250.00 $95.00 Sale
Do you honestly feel connected to your Life Purpose?
When you are 85, I promise nothing else will matter more to you. Why not start now?
Purpose and Alignment are running themes in my readings with clients, and I have helped many feel more connected to their true purpose by revealing it through their own Inner Wisdom.
Here is my Inner Wisdom Process:
1. I create your Astrology & Numerology reports.
2. I spend too much time analyzing all of your energies to find the strengths and conflicts.
3. I do a video reading, where I reveal the key energies to focus on and what areas you need to resolve to remove blocks. Plus reflective questions on how these energies are manifesting in your life today.
4. We discuss what resonates with you, and what simple changes you can start with to gain some momentum towards your true purpose.
Did you know?
You came into this life with a purpose and a plan, and somehow we all get distracted or bribed (through a salary) away from accomplishing our true purpose. 
FAQs
-Why is the investment significant?
It really does take me a lot of time to read into every possible spiritual report I can generate for you, sit with that energy and unpack who you are at the core, and why you often feel conflicting energy that holds you back. 
And I really cannot manage too many people at a time.
- Any secrets you can share from others you have helped?
Yes, it is very likely you have traded away the hard work and uncertainty of your life purpose, for some financial security or goals of accumulation of status / wealth others put into you. 
I was in a network of 100 amazingly successful individuals. And their #1 life crisis was the same as all of us, are they fulfilling their life purpose?
Even after achieving all the success you or I could dream of, it didn't solve this issue for them, it only laid it more bare by removing every other financial distraction from their life.  
Many walked away from successful businesses to get into more alignment with their true purpose. 
- I Feel this, but have too much going on right now, can't I ignore it?
Maybe, for a year or two?
"We all live 2 lives, and the second begins when we realize we only live one"
- Confucius